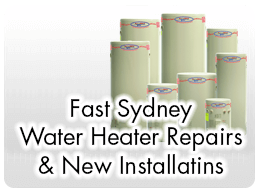 Compare the Omega Plumbing difference for your hot water:

1. FAST AQUAMAX REPAIRS - ALL MODELS: If your existing water heater is experiencing an issue such as no hot water or a major leak, we can dispatch a repair team today. With teams at multiple locations across Sydney and tracked by GPS, we can send the nearest available team direct to your door 7 days. And you can be so sure that we'll be there on-time that if we're late we'll pay you up to $100 ($5 off per minute up to $100 off, conditions apply). And with our 30 years of experience, we can repair all brands and models of water heater system.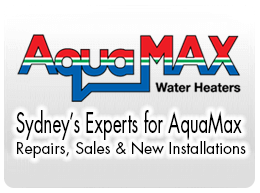 2. NEW AQUAMAX SYSTEMS: For the best choice in replacement Aquamax water heaters, Omega Plumbing can assist with a complete installation, including removal of your old water heater.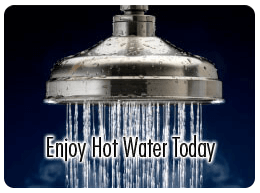 3. HELP WITH CHOOSING A SYSTEM: Omega Plumbing can help size the water heater to your home, family and lifestyle, and can help you select a system with the best recovery rate - how fast it can reheat water from cold.

4. THE BEST WARRANTIES: We can show you the replacement systems with the best warranties, and our own workmanship is backed up by a signed, written guarantee.

5. ENERGY SAVINGS: The latest water heater technology may be able to save you money on your running costs. Omega Plumbing can help not only with tank water heaters, but with continuous flow water heaters, solar water heaters and heat pump water heaters. See their respective pages for more information.
6. SPECIAL OFFERS: Save with our special offers and discounts on both repairs and new installations.

7. ON-GOING MAINTENANCE: Water heaters require on-going maintenance to avoid rust and safety issues, and maintain performance. Omega Plumbing can help keep your system safely in full working order. If you haven't had your system checked for a few years, a simple inspection may be able to extend the working life of your system and prevent injury from safety valve issues.

8. SATISFACTION GUARANTEED SERVICE: With a level of service and customer care which is second-to-none, Omega Plumbing can help when you need hot water.

For all your water heater repair and new system installation needs in Sydney, call and speak with the hot water experts from Omega Plumbing today.
AQUAMAX WATER HEATER SYDNEY | REPAIR AQUAMAX WATER HEATERS SYDNEY | AQUAMAX REPAIR SYDNEY | AQUAMAX HOT WATER HEATERS SYDNEY | AQUAMAX WATER HEATER SYDNEY