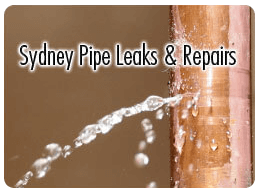 Omega Plumbing can assist with all your pipe leaks and repairs:

1. LEAK DETECTION: If you need help with detecting or locating a leak, we have the technology to find it even behind walls, under floorboards, or underground. Pinpointing the source of the problem accurately can save you time and money, as well as get you closer to fixing the issue faster.

2. PIPE REPAIRS AND REPIPES: If your pipe is leaking, or it is an older type of piping that has corroded, Omega Plumbing can help repair the pipes with the latest techniques and technology. If they are older galvanised pipes that are rusting away, you may wish to consider a repipe with copper.

3. PIPE RELINING: In some circumstances, as an alternative to repiping, Omega Plumbing can save lines by relining them.

4. RUSTY WATER OR LOW WATER PRESSURE: If you have older pipes that produce brown or metallic-tasting water, or if you have erratic or low water pressure, then Omega Plumbing can help diagnose the issue and suggest a repair.

5. NOISY PIPES: If your pipes suffer from 'water hammer' (a shudder in the pipes when you turn off a tap, or the washing machine or dishwasher kicks in) then Omega Plumbing can almost certainly fix your issue today, and help prevent expensive damage to your pipes.

For all your leaks and pipe plumbing needs in Sydney, call the experts from Omega Plumbing today.
LEAK DETECTION SYDNEY | REPIPING SYDNEY | COPPER REPIPE SYDNEY | SYDNEY COPPER REPIPING | REPLACE GALVANISED PIPE SYDNEY | FIND LEAK SYDNEY | LOCATE LEAK SYDNEY | PIPE REPAIRS SYDNEY | WATER HAMMER SYDNEY | RELINE PIPE SYDNEY | RUSTY WATER SYDNEY | LOW WATER PRESSURE SYDNEY | REPAIR LEAKING PIPE SYDNEY