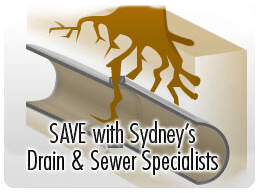 Discover how Omega can help you with your sewer line and tree root issues today: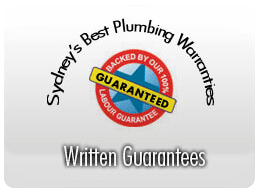 1. VAPOROOTER SPECIALISTS: With Omega, you can be sure you are working with Sydney's drain and sewer professionals, with the expertise to deal with any tree root issue in your pipes. Amongst our range of solutions is the application of Vaporooter to your drain and sewer pipes. Vaporooter is a herbicide formulation applied as a foam through the pipes which works to destroy roots that come into contact with it while not harming the plants and trees above. Its job is simply to remove the roots from your sewer or drain pipe where they are causing the issues.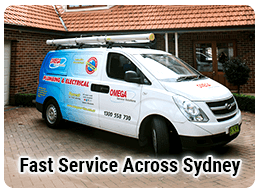 2. DRAIN & SEWER DIAGNOSTICS: Our specialist teams also have the necessary fibre optic and CCTV inspection equipment to ensure the condition of your pipes, and help pinpoint any issues.
3. SYDNEY'S PROFESSIONALS: Be sure of Sydney's best service for all of your drain and sewer plumbing needs, with a level of friendly service second-to-none.
4. PREVENTATIVE MAINTENANCE: Applying Vaporooter to your home or property's pipes can also help inhibit future growth and prevent unnecessary damage to your pipes on an on-going basis. If you have trees on your property in the proximity of your drain lines, then this can be a great way to prevent issues with your drain pipes underground.
5. NO DIG SEWER REPAIRS: If you already have damage in your pipes, Omega is able to assist with no dig sewer patching and repairs that can also save your landscaping, your time and your money. Read more here.
6. SAVE ON VAPOROOTER: You can SAVE today when you choose Omega Plumbing for your Vaporooter, drain or sewer maintenance needs.
7. GUARANTEED RESULTS: With Omega Plumbing not only can we guarantee the Vaporooter, we can also guarantee your lines against issues and blockages! It's Sydney's best guarantee! (Conditions apply, call for details)
8. NO SUB-CONTRACTORS: When you call Omega Plumbing, you can be sure of an on-time, professional plumbing technician from Omega Plumbing will come to your door, not a sub-contractor you've never heard of (a common practice in Sydney). Not only then can you be sure of the level of service you'll receive (and who you'll be receiving it from), but you can be sure of the company standing behind your warranty is Sydney's leading drain and sewer rehabilitation specialists.
For the best in service, professionalism, guarantees and value for your Vaporooter and tree root intrusion for your drains and sewers in Sydney, call and speak with the specialists at Omega Plumbing today.
VAPOROOTER SYDNEY | SYDNEY VAPOROOTER | TREE ROOTS SEWER SYDNEY | ROOTX SYDNEY | SYDNEY ROOTX | VAPO ROOTER SYDNEY | TREE ROOTS DRAIN SYDNEY