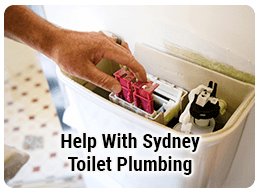 Omega Plumbing can help with all your toilet plumbing needs including: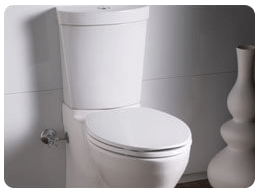 1. BLOCKED TOILETS: We can unblock your toilet fast, and for more complicated issues down your sewer line, Omega Plumbing has the latest diagnostic and cleaning technology to solve even the most complicated of blockages.

2. TOILET REPAIRS: If your toilet won't flush, or won't stop running, Omega Plumbing can help you with a simple solution, or suggest an upgrade.

3. LEAKING TOILETS: If you think your toilet is leaking it's important to get it checked, as undiagnosed water leaks can cause serious and expensive damage to your property if left unrepaired.

4. TOILET UPGRADES: For installation of the latest in toilet designs, water saving and great, clean flushing performance, Omega Plumbing can help with suggestions and advice, all backed up by a signed, written warranty.

For all your toilet plumbing in Sydney, call and speak with Omega Plumbing today.
BLOCKED TOILET SYDNEY | TOILET REPAIRS SYDNEY | TOILET DESIGNS SYDNEY | INSTALL TOILET SYDNEY | KOHLER TOILET SYDNEY | JAPANESE TOILET SYDNEY | TOTO TOILET SYDNEY | SYDNEY BLOCKED TOILET | SYDNEY TOILET REPAIRS | LEAKING TOILET SYDNEY | TOILET WON'T FLUSH SYDNEY | TOILET RUNNING SYDNEY