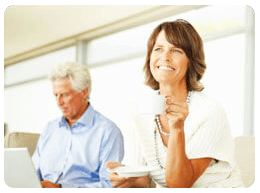 When you choose Omega, you can be sure of customer guaranteed service and a level of commitment to delighting our customers time after time. But you don't have to take our word for it, read from our other happy customers:

"The plumber who dealt with my problems was named Rhys. I phoned immediately after the job to express my pleasure at the excellence of his work."
Mrs Anderson, West Pennant Hills
"Very impressive!!! End result; Great job done by one of your boys! Thanks heaps!"
Tse Au, Stanhope Gardens
"I think the promise to be at the time agreed upon to do the job is fantastic and one of the main reasons I use Omega."
Ms C Furner, Oatlands
"Omega Plumbing is an extremely professional company in all aspects. It is so rare to find good service these days, and I would give 10/10 for reliability, professionalism, attitude and accountability.
Bottom line is we can count on them!!"
P & D Cox, Sydney
"Very impressed with the efficiency. Have used your service at least 4 times and having Omega again to connect water tank."
Mr G West, Pymble
"We really appreciated the technician calling beforehand to get an idea of the problem so that he could come equipped with the needed spare part. Altogether a satisfactory job by Omega!"
Mrs Key, Cherrybrook
"The serviceman you sent out was a delight! Clean, efficient and loyal to your company. Taps work perfectly, drain doesn't smell, outdoor leaking tap fixed. Just joyous."
Mrs Hestelow, Wahroonga
"With such high performance ratings, what else can I say except "Keep up the good work"."
Mrs Batkins, Cherrybrook

"Very happy with the service provided, good advice was given. Friendly and honest approach made it seem like it wasn't just another job. Thank you."
Mr Richardson, Hornsby

"I bought 2 Hot water Systems from Omega, and I also used Omega a few times for Plumbing Services. There are a few things, that I like about my association, as a Customer of Omega. 1.When you call Omega, you talk to a Human, not a Computer. 2. The call is redirected to a Professional, and very promptly, you as a Customer knows where you stand. 3. The technician calls you on the day of the Service, and advises you, of his whereabouts, and you know very close to the minute, of his proposed arrival. 4. The Technician wears special covers, to ensure a tidy job. 5. Omega still uses the Old School Customer Service in my opinion, as the Customer gets a call after the Service, to get Customer feedback on satisfaction."
Mr Wessels

"As I mentioned on the phone I would like to say 'thank you' to all concerned with fixing our dangerous gas leak last Tuesday 21/2. We were impressed by how quickly someone -Justin- arrived and how professionally everything was handled. Marcel came that afternoon and connected an emergency tank for us so we had hot water and Justin had also marked out where the digging would be needed so I was able to move plants that were 'precious'. On the Wedneday Martin was here bright and early and got started on the digging, and there was a lot to do! Marcel arrived later and by about 4pm everything was finished and tidied away, the clean up was immaculate and my garden was looking better than before. All three were easy to get along with and professional at all times. Please pass on our thanks to them all."

S Brinch
"We were very impressed by the promptness and on time to our call from the first phone call through your staff were polite and all work was explained."
Mr Sweeeney, Killara

"A frantic call to Omega Plumbing and Allan Ferguson sent someone around almost immediately. Talk about service!!! Unfortunately, the drain wasn't only blocked. There was something else causing the problem. Alan himself came around the next morning (it was still raining) and used his mini camera to locate the problem in about half an hour. It was amazing. What could have taken days to find, took minutes with no unnecessary labour costs and no backyard completely dug up!!! The problem was solved and three years on we have had no further trouble.

"Omega Plumbing looks after everything for us – they even clean and check gutters yearly, advising if and when they need repair. Alan even arranged for someone to reseal our leaking shower recess. The boys are always efficient and friendly and the prices are very competitive. I would highly recommend them to anyone."
R Clapton, Sydney

"Hi there, just wanted to let Omega Services know how easy you guys are at getting something fixed. We called due to a HWS failing. From the person who answered the call to the trades persons that came the next afternoon. Thomas. R who in particular was excellent in a quick diagnoses (knackered) to the different options available. From the time he arrived (5 mins early) to the HWS being removed, drained, a new one delivered & installed was about 2.5 hrs, which was unbelievable.

Thank you very much Thomas, you explained everything and didn't push is one way or another. Very happy with the professional service from start to finish. Will use in the future when required."
D Hudson

"Great service and advice, a real professional helping me solve my plumbing issues. Every tradesman should work like Damien."
S Emmett, Sydney
For all your plumbing, drain, hot water and electrical needs in Sydney call and speak with Omega Services today.